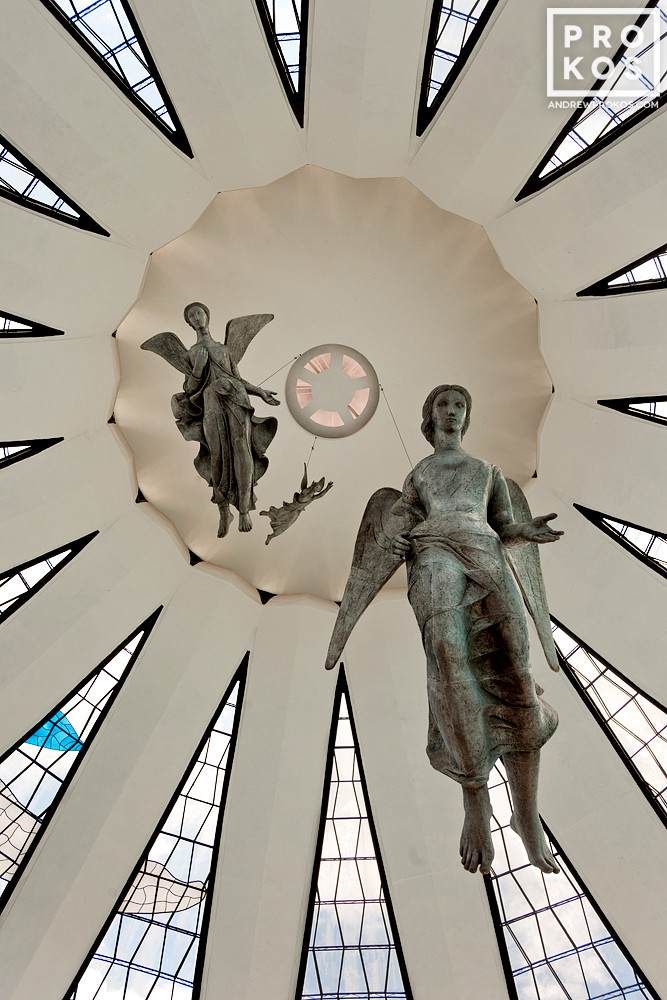 Interior of the Cathedral of Brasilia with suspended angel statues. Vista interior da Catedral de Brasilia com os anjos.
Show More Details
Print Sizes: 12x1816x2420x3024x36
Edition Type: Limited edition print
Series: Niemeyer's Brasilia
Fine Art Prints: We offer gallery-quality fine art prints in both limited and open editions. Our large-format photographs are available in sizes up to 120 inches wide. See: Fine Art Prints
Framing Styles: Solid wood and metal frames with premium 8ply matting. Float mounting is offered with our acrylic and metal prints.